If you've never enjoyed Peruvian food, we'll let you know what you can expect: delectable dishes featuring diverse ingredients, an abundance of seafood, plenty of fresh tropical fruits and rare varieties of grains and potatoes – all of which can be found in the Andes as well as on and around the Peruvian coast and jungle.
Villa Peru is a restaurant that was opened in 2011 in Tempe, Arizona just outside of Phoenix, and family owned and operated. Simply stated, it's among the finest Peruvian Cuisine in the United States.
The Owner
The restaurant was started and is run by Walter Salazar and Frida Gonzales, and it is their mission to bring you the most authentic experience that you can have without being in the country of Peru.
Salazar is a native of Lima, Peru and is the brain behind the menu in the restaurant. His goal in creating the menu is to stock it with explosive flavors and dishes that are staples in Peruvian culture – exotically spiced meats and seafoods are among the best. As the lead chef in the restaurant, he leads a family staff who also are friendly and familiar with the food, and lights up a kitchen with steak, peppers, tomatoes, secret sauces and other tasty items to create entrees that are not easily forgotten for their unique taste and quality.
The Menu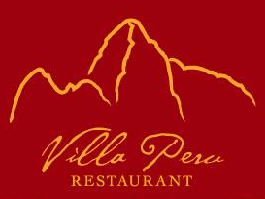 The menu offers a variety of foods for every palate, but among the signature dishes are Bisteck a Lo Pobre – grilled steak seasoned with Peruvian spices and served with Peruvian style fries, fried banana white rice and a fried egg on top; Arroz Con Mariscos – Shrimp, octopus, squid and mussels marinated in white wine and served with rice and red sauce; Parihuela – a seafood soup containing a variety of shellfish and other fish; Sudado de Pescado – Mahi mahi steamed in fish broth with onions, tomatoes and cassava; and Arroz Chaufa de Pollo – Fried rice, chicken, ginger, eggs and green onion.
 A unique aspect to the restaurant is customer's ability to bring their own wine in for sharing and sampling with foods. If they don't care to bring their own, they're welcome to purchase and sip some rare Peruvian finds in the United States, such as Inca Cola or Chica Morada.
Customer testimonials declare that Villa Peru is the best Peruvian restaurant in Arizona, the environment is nice and the staff is friendly and attentive. Those who were unfamiliar or not necessarily a fan of Peruvian food before have turned a corner and now can't get enough.
With live music offered almost every weekend, brilliantly tasty Peruvian cuisine, and the opportunity to consume fine wines in the presence of loved ones, your night out to eat will turn into a true Peruvian experience that you won't ever forget!
[Image]