World renowned chef Benoit Violier has died at the age of 44.
Violier, who was the chef at the 3-star Michelin restaurant l'Hôtel de Ville in Crissier, Switzerland, was found dead in his home on Sunday. According to the Guardian, Violier died of shotgun injuries in what police believe to be an apparent suicide.
Fredy Girardet, a friend of Violier, said he could not see any motive for the young chef to take his own life. He told the Tribune de Genève: "He was a brilliant young man, with enormous talent and an impressive work potential. He gave the impression of being perfect. This news is so sad."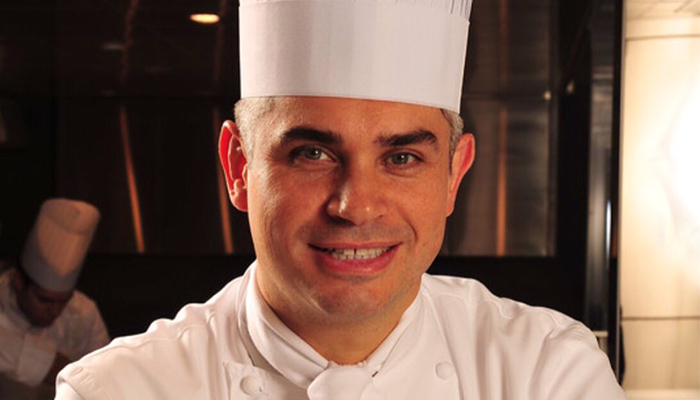 Dozens of world-renowned chefs have taken to social media to express their shock and sadness over Violier's death. Jean Francois Piege tweeted: "An immense chef, an immense sadness, thoughts go out to his family and his team." Thomas Keller of Per Se also sent out a Tweet: "A sad day as we mourn the loss of one of the greats, Chef #BenoitViolier We send our best to his family & team."
Although Violier's restaurant was named the number one restaurant in the world by La Liste in December, he did go through difficult times by losing his father and mentor Philippe Rochat. Also, the Gault & Millau guide recently gave Violier's restaurant a slight demotion, which could have added to his anxiety, as it did with renowned French chef Bernard Loiseau. Loiseau allegedly took his life after his restaurant received a demotion from the influential guide in 2003.
Violier'd death is shedding more light on the stress and demand of being a top chef. "I learned about Benoît's death this morning and my first reaction was, 'Not again,'" Top Chef judge Hugh Acheson told BuzzFeed News. "This industry is so full of stress, and we're constantly under a microscope. There's so many personalities that strive to be really something special, and it's a very difficult relationship to have with yourself and can really take its toll."
Violier leaves behind his wife, Brigitte,
What do you think of chef Benoit Violier's death?