As of Tuesday, October 6, the world changed for fast food lovers. McDonald's breakfast became available throughout the day and night nationwide.
Slept passed 10:30am? That's okay! Craving pancakes for dinner? No problem! Your hunger for breakfast sandwiches past the usual cut-off time will no longer be denied at the Golden Arches. That's sure to put a smile on your face!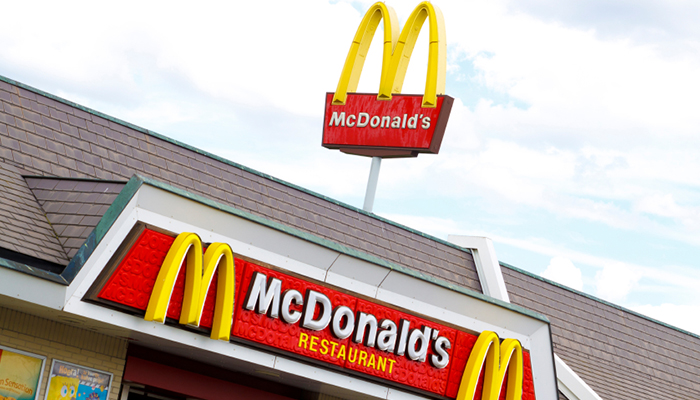 The Struggle is Real
When McDonald's CEO Steve Easterbrook took over earlier this year, he knew he would have his work cut out for him. The Oak Brook-based company has seen a major decline in sales over the last decade as consumers seem to favor the "fast casual" dining options provided by chains like Chipotle, Panera Bread and Five Guys. These types of establishments generally offer higher quality food and more personalized choices, yet still produce food in a timely manner, making it almost impossible for cookie cutter fast food chains like McDonald's to compete.
This, however, has not stopped McDonald's from trying. Over the past few years McDonald's has tested various marketing techniques in an attempt to draw the crowds. Despite cutting time-consuming menu choices, adding more value-menu items, and even offering a personalized build-your-own-burger, McDonalds has struggled to find that "best seller." In fact, the Wall Street Journal reported that the last product to dramatically impact sales was the McGriddle pancake sandwich that was introduced back in 2003.
In light of this seemingly desperate situation in which McDonald's finds itself, it is no wonder they have rolled out the big guns with the much-anticipated arrival of all day breakfast. The question is, will it be enough?
Ask, and You Shall Receive
For years McDonald's has rejected the pleas of Americans across the nation for all day breakfast by stating that their kitchens are too small and their staff was too busy to handle the demands of breakfast and burgers. But after thousands of requests on social media from the general public and celebrities alike, McDonald's has finally succumbed to peer (and financial) pressure. And there was great rejoicing amongst fraternities nationwide.
One important piece of information you will want to have before you run to your nearest McDonald's is that only a limited breakfast menu will be offered after the 10:30am cutoff. Due to the demands of the additional menu options, McDonalds is limiting the breakfast favorites available alongside the typical afternoon options. The all day menu will include the nine most popular breakfast items based on your location. For the majority this will include hot cakes, fruit and yogurt parfaits, oatmeal, sausage burritos and hash browns. Whether your local restaurant will offer McMuffins or biscuits will depend on what is most popular in your local market. For the most part, the northern states will offer McMuffins and the southern states will offer biscuits.
The popularity of McDonald's decision is undeniable. The momentum seems to have shifted in their favor, even amongst their normal haters. It seems fair to say the American public is "'lovin' it."
Are you a fan of McDonald's breakfast?