If you're in the New York City area and in the mood for some Liberian food, you have only one fantastic option: Maima's Liberian Bistro & Bar. The Restaurant is located in South Jamaica in Queens, and boasts some of the best African Cuisine you'll find anywhere in the city. Though it's recently moved from further South in the Borough, the new location boasts modern yet sleek African décor and a relaxed and hip environment.
With an environment described as "cozy and cool", the restaurant welcomes visitors without reservation and boasts extremely reasonable menu prices for all pocketbook sizes. Recently featured on Food Network's "Bizarre Foods with Andrew Zimmerman" the restaurant got rave reviews by the host, as did the woman behind it all, Maima.
Menu
Many are unfamiliar with West African food, but it's among the tastiest in the world. Maima's menu boasts the best of the best, with popular items like Collard Greens, Palm Butter, Cassava Greens, Potato Greens and an array of prepared Seafood like the recently acclaimed Whole Porgie fish with hot sauce and cabbage. The Palm Butter  is a stew-like dish that incorporates meat on the bone or seafood in the shell, and is among the most served at the restaurant. There are several cultural beverages on the menu as well, such as the ever popular Ginger Beer.
A Family Business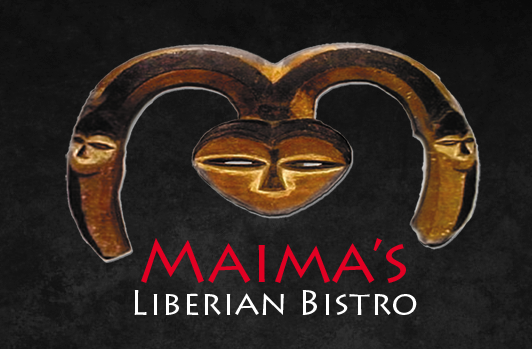 The restaurant was started by Maima, a native of Liberia who has found her adopted home in New York. She's enlisted the help of her family to run the restaurant and to serve customers as she works right along side them. It's important to Maima to maintain the integrity of a family owned small business, and she takes great pride to see just what it looks like to bring the warm culture that she knows so well to the dinner table in an American culture that enjoys it so well.
It's been called a diamond in the rough, as South Jamaica gets a bad rep for being a rough part of town. The restaurant is surely a bright spot amidst some dark, though, and stands out dutifully as one of the greatest cultural cuisine restaurants in New York City serving West African food – and the only one serving Liberian.
[Image]